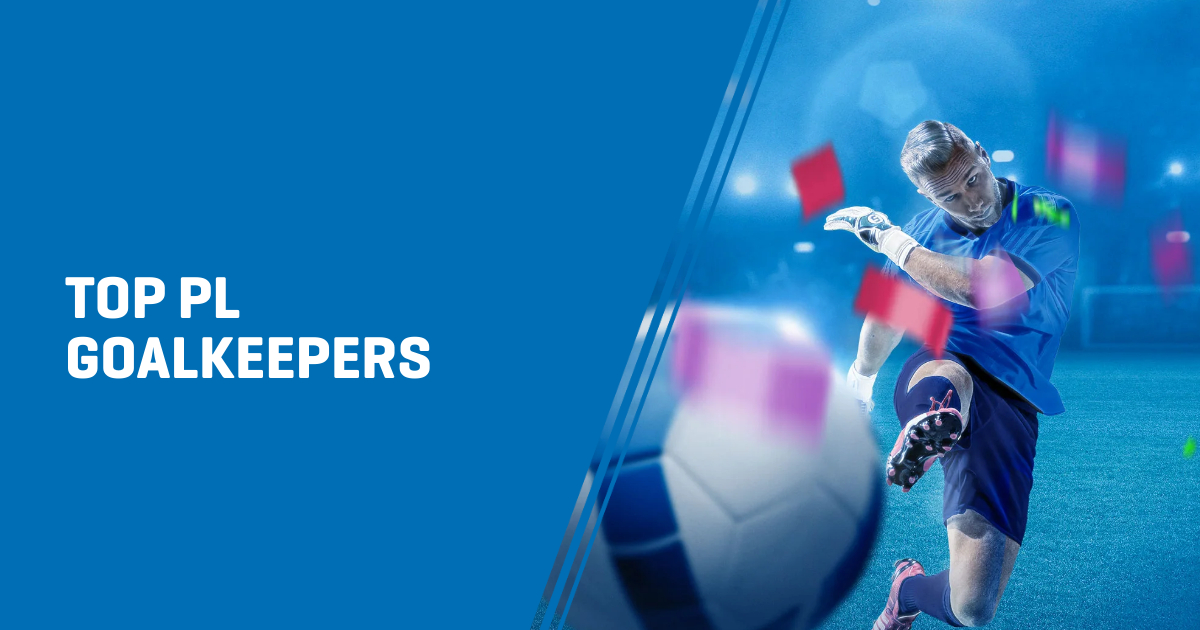 Best PL Goalkeepers in History
Keeping the ball out of the back of the net is an essential part of football, which is why world-class goalkeepers are valued so highly. The top English division has provided a home to multiple elite shot-stoppers, starting when the division was rebranded in 1992 and continuing up until the present day.
---
The following 10 players have made a bigger impression than most – here are the best PL goalkeepers in history.
---
10. Shay Given
---
A dependable performer throughout his time in the English top tier, Shay Given's sharp reflexes and astute positioning made him a formidable opponent for opposition attackers.
The Irishman made his debut in England's top flight for Blackburn Rovers but he did not stick around there for long, playing just two games for the Lancashire side.
He remains best associated with Newcastle United, for whom he racked up 354 appearances in the PL. Given also represented Manchester City, Aston Villa and Stoke City.
---
9. Brad Friedel
---
Several American goalkeepers have starred in the PL, but none has made the impact of Brad Friedel.
After 25 outings for Liverpool between 1997 and 2000, Friedel joined Blackburn at the turn of the century. He went on to become a mainstay between the posts at Ewood Park, as successive managers placed their trust in him.
Friedel later excelled for Aston Villa and Tottenham Hotspur, with his final PL appearance coming at the age of 42.
---
8. Pepe Reina
---
Rafael Benitez brought Pepe Reina to Anfield in the summer of 2005, shortly after Liverpool won their fifth CL title. The Spaniard immediately became a fans' favourite in his new surroundings.
An excellent shot-stopper, Reina was also praised for his leadership and communication skills as the last line of the Liverpool defence.
He was also comfortable with the ball at his feet, a skill which set him apart from many of his peers at the time. In total Reina played 285 league games for Liverpool and 12 for Aston Villa.
---
7. David de Gea
---
For a time in the 2010s, David de Gea was widely considered the best goalkeeper in the league. The gangly Spaniard was unconvincing at the start of his Manchester United career, but he soon grew into his role as the club's first-choice option between the posts.
De Gea's showreel includes some magnificent saves, and for several seasons he almost single-handedly ensured United were competitive.
The former Atletico Madrid man was somewhat let down by his possession skills, but when it came to the fundamentals of goalkeeping De Gea was superb.
---
6. Ederson
---
No goalkeeper has won more PL titles than Ederson, who has been crowned a champion in five of his six seasons in English football.
Signed by Manchester City in 2017, the Brazilian instantly became an integral part of Pep Guardiola's team. Ederson's remarkable ball-playing ability is what sets him apart from the rest.
He is also a reliable shot-stopper and his willingness to sweep up behind his defence is valued highly by Guardiola, who has handed him 217 league appearances at the time of writing.
---
---
5. Alisson Becker
Liverpool chose Alisson Becker as their new first-choice goalkeeper in 2018 and they have thanked themselves for that decision ever since.
The Brazilian has only been in the division for five years but during that time he has earned countless plaudits for his all-round quality. Alisson is an expert at one-on-ones, while he has the confidence and physicality to dominate his penalty box.
He is very much a modern goalkeeper too, calm in possession and able to help build attacks from the back.
4. Edwin van der Sar
In terms of bargain deals, Fulham's acquisition of Edwin van der Sar for £2m in 2001 is up there with the best the the league has seen.
The Dutchman rebuilt his reputation at Craven Cottage after a difficult spell at Juventus, turning in reliable performances week after week across a four-year spell. That earned him a move to Manchester United, where he established himself as one of the best goalkeepers in the world.
Van der Sar won four titles in Manchester, where his athleticism, intelligence and ball-playing skills were hugely appreciated.
3. David Seaman
David Seaman began his professional career a decade before the launch of the PL, and his first top-flight appearance came for Queens Park Rangers in 1986.
When the new format began in 1992, Seaman was Arsenal's No.1. He remained in that role until 2003, impressing with his bravery, quick reflexes and excellent handling skills.
Seaman only won two titles during his time with the Gunners, but he arguably deserved more given his consistent showings down the years.
2. Petr Cech
Bought by Chelsea in 2004, Cech became a pillar of Jose Mourinho's team as the Blues won two league titles on the bounce. It was in his second season at Stamford Bridge that Cech suffered the head injury that led to his donning of his iconic headwear.
In total the Czech Republic international won four championships in 11 campaigns at Chelsea, establishing himself as one of the world's top shot-stoppers in the process.
Cech later made 110 top-flight appearances for Arsenal, but it is his time with their London rivals for which he will always be best remembered.
1. Peter Schmeichel
You will not find many football fans who disagree with our contention that Peter Schmeichel is the best PL goalkeeper in history.
Plucked from Brondby in 1991, the 'Great Dane' immediately became Manchester United's go-to custodian. Schmeichel won five titles in seven PL seasons as Alex Ferguson's team dominated the division in its early years.
A formidable presence inside the penalty area, Schmeichel was physically imposing and improbably agile. On his day the Dane was virtually unbeatable.
---