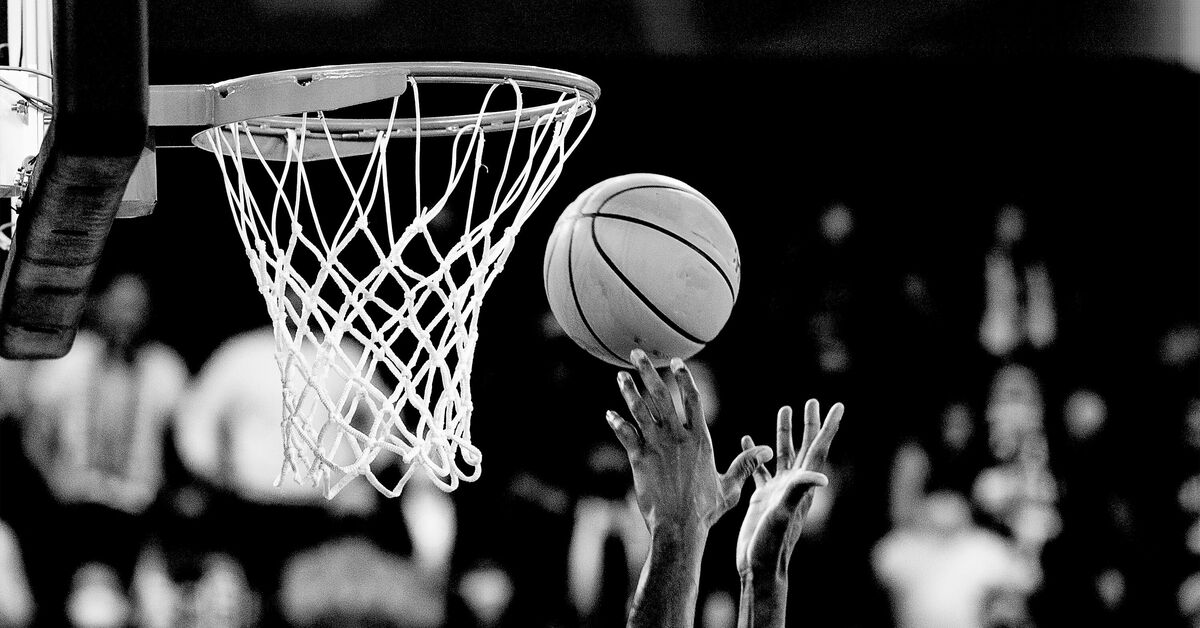 FIBA WC 2023 Odds & Betting
Bettors can enjoy comprehensive FIBA WC 2023 odds at NordicBet alongside regular ongoing promotions, live betting, and other incentives. The world's premier basketball competition starts on August 25th, as fans enjoy just over a fortnight of quality sporting entertainment in the Philippines, Indonesia, and Japan.
---
Placing World Basketball Championship bets on our platform is straightforward and generates numerous possibilities. Our FIBA WC 2023 odds homepage is split into 'Live & Upcoming', 'Competitions & Leagues', and 'Outrights' categories. We also provide helpful search filters for specific betting markets under the 'Select Market' dropdown menu. Options include 'Match Winner', 'Point Spread', and 'Total Points'.
Betting on World Basketball Championship odds is always fun, but the 2023 tournament is among the most highly anticipated in recent years. Many tipsters suggest Team USA will banish the bad memories of 2019 with a standout performance. However, they'll first have to beat reigning champions Spain and other strong favourites like Canada, France, and Australia.
Keep reading for a detailed look at the WC basketball betting odds. We'll also summarise the competition's history and suggest some vital betting tips to help you maximise your enjoyment.
---
World Basketball Championship Bets: An Essential Overview
FIBA WC 2023 odds are the latest option for a rich basketball-playing history. The competition launched in 1950 and is usually played every four years (although the scheduling can change to avoid conflicting with international football tournaments).
The schedule involves 32 teams from five confederations: Africa, the Americas, Asia, Europe, and Oceania. The US and Yugoslavia are the most successful teams in the competition's history, each winning the trophy five times.
---
---
Previous World Basketball Championships
Many analysts expected the US to win a third consecutive championship in 2019, but a poor showing opened the door for Spain to pick up their second trophy. The Spaniards followed up the impressive tournament with victory in the 2022 EuroBasket, confirming themselves as arguably the world's best basketball nation over the past few years.
World Basketball Championship odds have typically been dominated by big teams like the US, Spain, and Serbia (formerly part of the 20th-century juggernauts Yugoslavia). Nevertheless, several other promising nations have significantly improved over the past decade. For example, Greece, Lithuania, Turkey, and Argentina have all come close in recent competitions. As a result, WC basketball betting odds have rarely been more exciting.
---
FIBA WC 2023 Odds: Group Structure & Key Dates
FIBA WC 2023 odds cover eight groups in the first round:
Group A: Angola, Dominican Republic, the Philippines, Italy
Group B: South Sudan, Serbia, China, Puerto Rico
Group C: USA, Jordan, Greece, New Zealand
Group D: Egypt, Mexico, Montenegro, Lithuania
Group E: Germany, Finland, Australia, Japan
Group F: Slovenia, Cape Verde, Georgia, Venezuela
Group G: Iran, Spain, Côte d'Ivoire, Brazil
Group H: Canada, Latvia, Lebanon, France
The top two teams from each group enter a second group stage to determine which nations reach the knockout round. Meanwhile, all countries that failed to qualify for the next step play classification matches to determine their finishing position.
Check below for the vital dates to bear in mind when placing World Basketball Championship bets:
Group Stage: August 25th–30th
Second Group Stage Round: September 1st–3rd
Quarter-Finals: September 5th–6th
Semi-Finals: September 8th
Final: September 10th
Add the above to your calendar so you don't miss out on any World Basketball Championship odds possibilities.
---
FIBA WC 2023 Odds
NordicBet covers each stage of the tournament in exhaustive detail, offering FIBA WC 2023 odds across numerous betting markets. Navigate to the WC basketball betting odds homepage to find all available options. For example, we offer outright odds for each group winner or the tournament champion.
Alternatively, click on the 'Live & Upcoming' tab to display all individual matches. Select your desired fixture to bring up all the available betting markets and a detailed statistics section. We split World Basketball Championship bets on individual fixtures into 'All', 'Popular', 'Handicaps', and 'Points' categories to help our customers find exactly what they're after.
---
FIBA WC 2023 Odds: Favourites
FIBA WC 2023 odds tend to swing in Team USA's favour, with most analysts predicting the rejuvenated American team to sweep to victory. None of the players on the young and dynamic roster have ever played international basketball at this stage, so they certainly aren't guaranteed a win.
Canada has emerged as surprise contenders, with the nation hoping its best-ever collection of players could earn them an unprecedented first trophy. Elsewhere, France and Australia certainly have enough talent to challenge, while Luka Doncic's Slovenia are also in with a chance. But you can never write off the 2019 winners, Spain, and long-established basketball titans Serbia.
---
Top World Basketball Championship Bets & Tip
NordicBet doesn't simply offer a world-class sports betting platform. Our experts are also determined to help you place the most effective and fun bets possible. Here are a few vital tips to consider when placing World Basketball Championship bets:
Take advantage of NordicBet's live odds to place in-play wagers
Budget effectively to ensure your bankroll lasts the entire tournament
Look out for betting bonuses to help increase your bankroll
---
Why Bet at NordicBet?
There are numerous reasons why our customers love betting at NordicBet. The betting homepage is packed with exciting possibilities, offering shortcuts to the most popular events, regular bonuses, and countless sports at the press of a button. Our platform also offers advanced features like bet builders and live streaming. We always strive to go above and beyond to satisfy our customers with industry-leading odds, betting markets, security features, and more.
---
FAQs
---
When does the 2023 World Basketball Championship kick off?
FIBA WC 2023 odds commence on August 25th.
How do I place World Basketball Championship bets?
NordicBet makes placing World Basketball Championship bets exceptionally easy. Use our search filters and categories to find your preferred prediction before adding it to your bet slip and confirming the bet.
Who are the World Basketball Championship odds favourites?
Team USA are the WC basketball betting odds favourites followed by Canada, France, Australia, and Serbia.
---