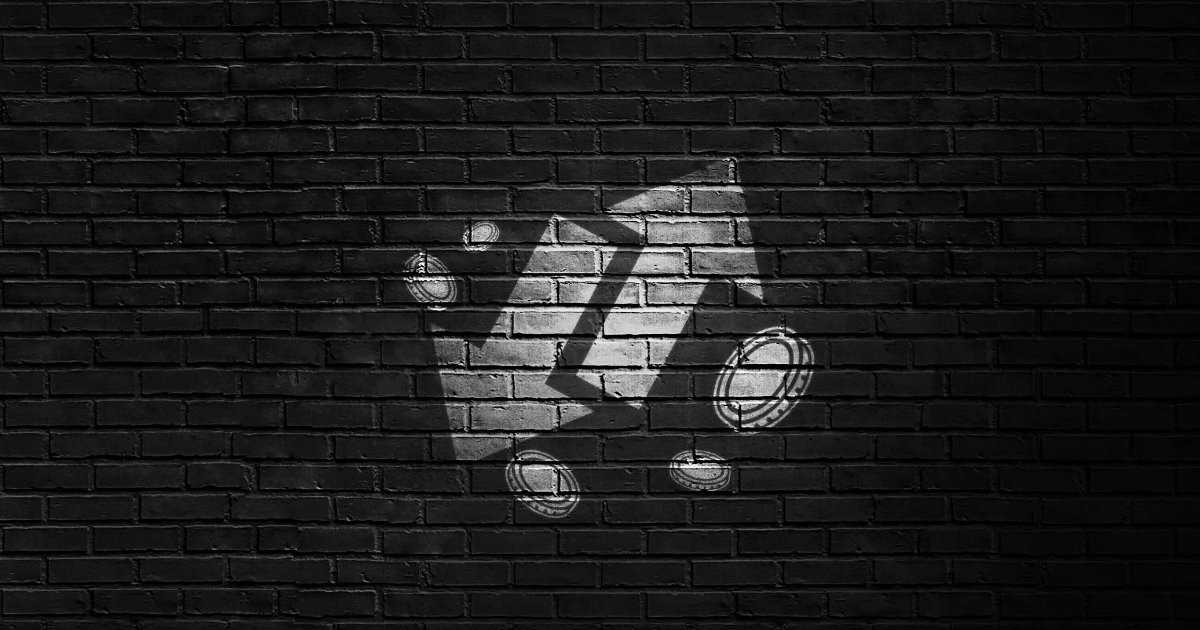 Summer Transfer Window 2023 Summary
The European Summer transfer window slammed shut at midnight on Friday 1st September, meaning that clubs from the European leagues are no longer able to purchase players from other clubs. In recent times, transfer windows have become exciting events in themselves, with the last day of the window, known as deadline day, becoming a hyped event that generates a 24-hour rolling news coverage.
---
Many fans will be pleased with their club's dealings and some might be underwhelmed for one reason or another but they now know which players they have at their disposal. The only exception to this is the signing of free agents, which is still permitted and also selling to clubs which don't have the same deadline.
The second issue is particularly interesting this year due to the emergence of the Saudi Pro League, where the deadline for incoming transfers ends on the 20th of September. There are other competitions such as the Turkey Super Lig which also closes later than the others, on September 15th.
There have been some headline moves across the leagues with the biggest clubs making some interesting signings. Harry Kane finally made the move away from Tottenham, Jude Bellingham got his much anticipated move to Real Madrid and both Lionel Messi and Neymar left PSG. Chelsea continue their scattergun approach and broke their transfer record with the signing of Moises Caicedo from Brighton. The manager's merry-go-round was also interesting with the likes of Mauricio Pochettino back in the PL. 
---
Top PL Transfers
Arsenal got their business done quite early, a sign of an organised club who know what they want. Bringing in England International and West Ham captain Declan Rice for a record fee of £105 Million is certainly a statement signing and they followed that up with the likes of Jurrien Timber from Ajax and Kai Havertz from Chelsea as they look to mount a stronger challenge for the title. The likes of Aston Villa, Brentford and West Ham continue to build on their recent good seasons but Brighton are the team that really generated an impressive amount of cash from sales in this window. Alexis Mac Allister, Robert Sanchez and Moises Caicedo all left for significant transfer fees. Chelsea continue to defy FFP with their approach and they brought in a long list of players, although they also let go of quite a few.
Liverpool had an interesting window as they were targeted by Saudi clubs and lost captain Jordan Henderson, Fabinho and Firmino to the newcomers on the block. Manchester City continued to build their squad, bringing in Matheus Nunes, Mateo Kovacic and Josko Gvardiol to strengthen what is already an impressive team. Their local rivals Manchester United replaced David de Gea with Andre Onana, signed England international Mason Mount and promising striker Rasmus Højlund. Newcastle and Tottenham both appear to have bought well too as the battle for top four and top six looks more and more competitive. 
---
Most notable transfers from Europe's top leagues
Whilst the English PL continues to be the main financial pulling power within Europe, there were still plenty of big transfers that didn't involve English clubs. The most notable was probably Real Madrid's capture of young England star Jude Bellingham. He enhanced his reputation with his stint in Germany and Real knew they wanted to sign him a long time ago. He has already fitted in well and looks like he will be an established player in the Spain capital for many years to come.
PSG moved Neymar on to Saudi, his loss will no doubt be felt but it was decided that the club needed to move forward in a new direction and Neymar was no longer part of that. He was replaced by Randal Kolo Muani in the French capital, the France star being signed from Eintracht Frankfurt for a fee of around €70 Million. Not much money was spent in Spain as Barcelona finally reigned in their spending. In Italy, there was a bit more activity with Napoli, Inter and Milan using the money from sales to refresh their squad. In Germany, unsurprisingly it's Bayern Munich who were splashing the cash with Harry Kane joined by Kim Min-jae and Raphael Guerreiro whilst RB Leipzig also had a busy window as they spent what they earned from sales to refresh their squad. 
---
The emergence of the Saudi Pro League
One new element to the transfer window has been the impact made by the Saudi Pro League. The money that they are able to offer to both clubs and players is unrivalled and many top players from Europe and beyond have decided to make the move. The main hype started when a certain Portuguese moved from Manchester in January and since then, a number of top players have been unable to resist the riches on offer. Some think that this league will go the way of the Chinese Super League a few years ago whereas others think it genuinely has the potential to compete with Europe. The fact that the window remains open till mid-September is causing many managers and owners to panic as they know that at any point a club from Saudi can come calling for one of their star players. This is the case currently with Mo Salah, Liverpool are adamant that they don't want to sell him but at some point the money might become too much for the club and the player to resist. Whilst a number of players who have gone to Saudi are in the twilight of their career, such as Karim Benzema, there are also an increasing number who are in their prime, such as Ruben Neves. Amongst the players to have made the move are:
Aymeric Laporte
Marcelo Brozovic
Sadio Mane
Neymar
Malcolm
Aleksandr Mitrovic
Ruben Neves
Ngolo Kante
Fabinho
Karim Benzema
Riyad Mahrez
Moussa Dembele
Yannick Carrasco
It remains to be seen how many of these players see out their contracts at these Saudi clubs, but no one can doubt the resources that the owners are putting in to attract the world's top talent.
---
---
Players to watch this season
Amongst the players to make significant transfers this season, there are some who have already started well and there are players who have high expectations placed upon them. Here are a few of our 'ones to watch'.
---
Declan Rice – West Ham to Arsenal
A lot of money was paid for the player who captained West Ham to their first trophy in a long time. Expectations are high on what he can bring to Arsenal and for the amount of money paid they will be hoping he can push them on to silverware. Whether Arsenal have enough to get the better of Manchester City is hard to say, but they will be expecting at least one trophy this season as reward for all their investment.
---
Jude Bellingham – Dortmund to Real Madrid
The Birmingham born player could hardly have made a better start to life in the Spanish capital with many pundits already stating he is one of the most important players for the team. He has started contributing goals, assists and excellent all round displays and the hope is that will continue. If he carries on as he started, he is likely to be key for them this season and beyond and he will be hungry for silverware after missing out on the Bundesliga title on the last day of last season.
---
Rasmus Højlund – Atalanta to Manchester United
Despite having a good season last year it was very evident that United lacked a proper centre forward. Having to make do with Wout Weghorst is not good enough for a club of their stature. Højlund was identified as the man they wanted to lead their line and he was brought in at some cost. Comparisons are already being made with Manchester City's star striker but that is unfair. He will need to hit the ground running though to avoid the extra pressure on him and to help his new team to find the back of the net more regularly. We haven't seen much of him yet due to a small injury so the jury is out.
---
Harry Kane – Tottenham to Bayern Munich
There were doubts whether Harry Kane would ever leave his beloved Tottenham but he finally took the plunge this summer when he joined Bayern Munich. It is an interesting choice of destination for him as he is giving up the chance to become the all time PL top goalscorer and many thought he would rather go to a team such as Real Madrid or Manchester United. However, he has settled in well and seems to be loving life in Germany and fans of the Bavarian giants have taken to him as well. There seems to be very little reason why this move won't be a success.
---
Ousmane Dembele – Barcelona to PSG
The Frenchman has always divided opinions, especially during his time at Barcelona. He is not known for being the most disciplined and has had issues with various coaches in the past. He has also had his injury issues but there is no doubting the quality of the player. This move could prove to be perfect for him as he returns to France to play for PSG as a replacement for one of the many departed stars at the defending French champions. He won't have to compete with Neymar or Messi and if he feels comfortable in the French capital he has the potential to really shine.
---
Kylian Mbappe – PSG to PSG
The transfer saga of the summer, or rather the saga of every summer, seems to be whether or not Kylian Mbappe will leave PSG. There is no doubt the talent of the player but the drama that arises every year really tests the patience of all associated with him. Having stated that he won't sign a new contract, he was put up for sale by PSG who didn't want to lose him for free next summer. The only concrete offer that came in was from a Saudi club, which Mbappe himself rejected. He was banished to the reserves as a punishment before a complete U-turn took place and he was reinstated in the first team after having signed a new contract with the Parisian club. We wait for next summer for the latest instalment in this drama.
---
Last updated: 10.08.23