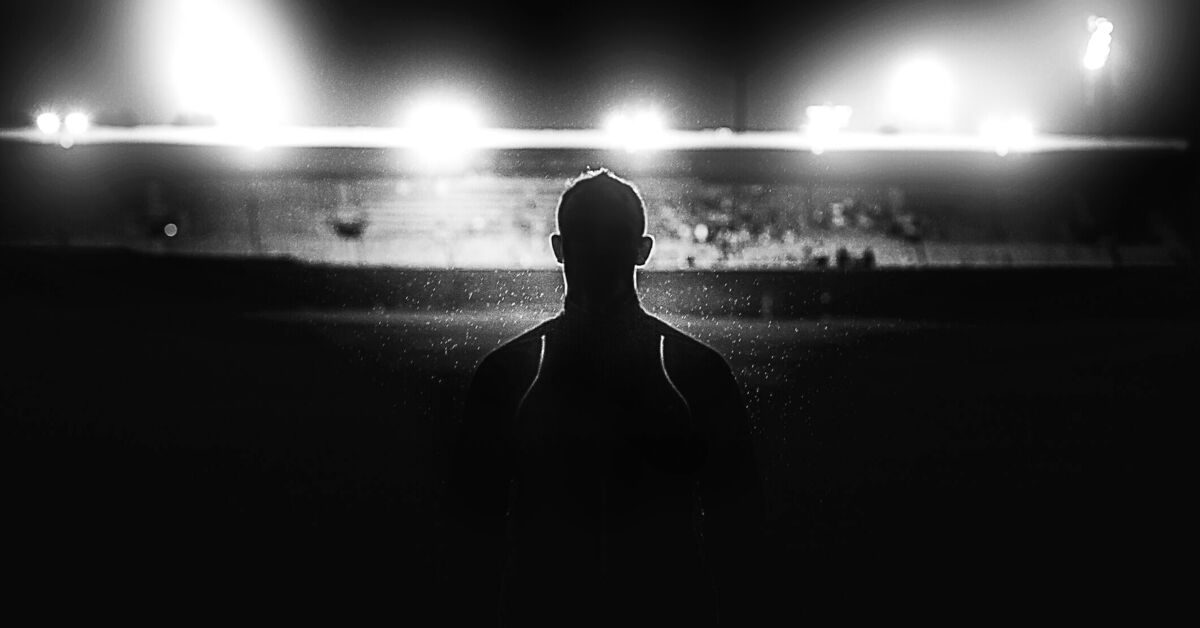 Weekly Football Preview – Week 2
The season certainly got off to an exciting start with a number of top quality matches on offer last weekend. We had a few surprise results too with the likes of Barcelona and PSG failing to win, Aston Villa suffering a heavy opening day defeat at Newcastle and Bayern losing out on the German Super Cup.
---
Midweek was dominated by more qualification matches for the CL, EL and ECL and we quickly move on to the second weekend of the season. The action kicks off on a busy Friday evening with matches from across Europe. The German Bundesliga joins in with its first match of the new season, Bayern Munich travel to Werder Bremen hoping to get over their loss to RB Leipzig last Saturday. In France, the Friday night match is Metz versus Marseille, with the latter suffering the blow of being eliminated from the CL by Panathinaikos on Tuesday. There are two matches from Spain and also one fixture apiece from the PL and Championship. 
The rest of the weekend is full of top class matchups with the highlight from the PL coming on Saturday evening as Manchester City host Newcastle. With all the top leagues up and running we are spoilt for choice and we also have the added bonus of the final in Australia taking place on Sunday, an all European tie between the European champions England and Spain.
---
---
Friday's top action
---
Whereas the Serie A waits until Saturday before joining the action, the Bundesliga joins in on Friday evening and it's last year's champions Bayern Munich that get things underway with an away trip to Werder Bremen. The Bavarians will be looking for a strong response to their surprise defeat at the hands of RB Leipzig in last weekend's Super Cup and new star signing Harry Kane will be hoping to be involved from the start here, after coming off the bench last Saturday. England's top flight starts off the weekend with a match between Nottingham Forest and Sheffield United, both teams started their campaigns with a defeat so they will hope to get an important three points from this match. In France, Metz host Marseille whilst in Spain its Mallorca versus Villareal and Valencia against Las Palmas. There are two matches from the Turkey Super Lig as well as fixtures from Portugal and Scotland, amongst others. 
---
Saturday's English Football
---
There is no early kick off in the English top flight this weekend, but there is a late match, something of an unusual setup. As well as this, there are only three matches scheduled for the mid-afternoon slot on Saturday as Luton's match at home to Burnley has been postponed. The reason for this is that Luton's stadium, Kenilworth Road, was deemed unsuitable for PL matches due to not being able to meet broadcast and media requirements. The hope is that it will be ready for their next home match on September 1st. The remaining matches on Saturday afternoon are a West London derby between Fulham and Brentford, Liverpool versus Bournemouth and Wolves against Brighton. The late afternoon match is Tottenham versus Manchester United, traditionally an entertaining encounter. The home team are getting used to life without Harry Kane and started off with an entertaining 2-2 draw against Brentfrod whereas Manchester United laboured to a 1-0 win over Wolves on Monday night. The final game on Saturday is the evening kick off between Manchester City and Newcastle, arguably the best match of the weekend. The home team got off to a convincing start with their easy win over Burnley and Newcastle were even more impressive as they demolished Aston Villa 5-1, certainly making a statement at the start of a new season. 
---
Saturday Highlights from around Europe
---
There are two Ligue 1 matches to be played on Saturday with PSG in action against Toulouse in the late kick-off. There has been much change at the Parisian team with Neymar the latest player to leave Europe for Saudi Arabia, but it appears that Kylian Mbappe will be staying in Paris after all. The earlier match is Lyon versus Montpellier. In Germany there are five matches in the mid-afternoon slot with the match of the weekend being Bayer Leverkusen versus RB Leipzig, two teams likely to challenge for top four honours this season. The late Bundesliga match is Dortmund versus FC Köln. The Serie A season in Italy starts with two late afternoon matches on Saturday and defending champions Napoli are amongst the teams involved. CL finalists Inter play in one of the late matches, against Monza. There are three matches scheduled in La Liga with Real Sociedad taking on Celta Vigo followed by Almeria versus Real Madrid and finally Osasuna against Athletic Bilbao. The highlight of the weekend from Turkey is Galatasaray against Trabzonspor on Saturday evening.
---
Sunday's English Football
---
Two matches will be played in the PL on Sunday, and both are interesting encounters. Aston Villa will need to put on a better display than last weekend as they play their first home match against Everton, who only just avoided relegation on the last day last season. The later match is a London derby between West Ham and Chelsea. The home team have finally started making some moves in the transfer market with the signing of James Ward-Prowse likely to be a good piece of business. Once again they lack a striker, though, an issue they seem to suffer with every season. Chelsea on the other hand have continued to spend as though FFP does not exist, and this week have broken the English record again by signing Moises Caicedo from Brighton, taking their spending to over £900 Million under new owner Todd Boehly. 
---
Best events from around Europe
---
Sunday is a busy day in France Ligue 1 with six matches being played throughout the day. The first starts at 13:00, between Lille and Nantes with the last match of the day being Lens against Rennes at 20:45. Bundesliga action is limited to two matches with Union Berlin taking on Mainz followed by Eintracht Frankfurt versus Darmstadt. There are four matches from Italy's top division with AS Roma kicking off their season with a home tie against Salernitana, Atalanta taking on Sassuolo and later in the day Lecce host Lazio and Udinese take on Juventus. Defending champions Barcelona are at home to Cadiz in one of three matches from La Liga on Sunday with Girona taking on Getafe and Betis hosting Atletico Madrid in the other two matches. 
---
Monday Night Football
---
We get another round of Monday Night Football from the PL, with a detailed analysis of the weekend action followed by the last match of this round between Crystal Palace and Arsenal. The home side got their season off to a positive start with an away win against Sheffield United and Arsenal also managed all three points with a win over Nottingham Forest. The final two Serie A matches of the weekend are Torino versus Cagliari and Bologna against AC Milan and there are also two matches from La Liga where Sevilla are back in domestic action following their Super Cup appearance. They are on the road to Alaves and Granada host Rayo Vallecano. There are also two matches to be played in Turkey with Fenerbahce amongst the teams playing. 
---
---
Friday 18/08
---
Werder Bremen vs Bayern Munich
The opening match of the Bundesliga season involves defending champions Bayern Munich and Werder Bremen, with the hosts having the tough task of starting their season against the serial winners. Both teams suffered defeats last weekend with Bremen losing to third tier Viktoria Koln in the DFB Pokal Cup, far from ideal preparation for this match or for the league season as a whole. They must go into this match with a fresh mindset, putting that disappointment to the back of their minds but should they manage to claim any points from this match it will surely be regarded as a surprise. Werder Bremen are generally slow starters and have not won their first match of the season since 2013/14 and this is, of course, the toughest task they could face. Having been promoted the season before last, they ended in 13th place last season and will be looking to build on that.
Bayern Munich won their eleventh title in a row last season, although it was one of the toughest battles they faced as the title race went down to the last day. Despite that win, last season will not be regarded as a success as they did not win the German Cup and had an underwhelming run in Europe. Their focus over the summer was signing England captain Harry Kane and they finally got their man last week. Despite that, his debut appearance was not enough to stop Bayern crumbling to a 3-0 defeat in the German Super Cup against RB Leipzig last weekend. The fact that they started the season with that defeat as well as some tension between players and manager mean that it might be another interesting season in the Bayern camp, something which will please neutrals as they will be hoping for another close title race this time around. Bayern generally start the season strong and their last defeat in an opening match of the season was in 2011/12.
Werder Bremen have not beaten Bayern in any of their last 31 attempts in competitive matches so the odds are firmly in favour of the visiting team. The home team managed one draw in the last nine matches and the aggregate scoreline is 29-10 in favour of the defending champions.
---
Saturday 19/08
---
Tottenham vs Manchester United
Tottenham started their season with an entertaining 2-2 draw against Brentford, not the worst result but a match they would have hoped to get three points from, especially with Manchester United as the next opponents. Tottenham tend to start the season strongly and have not failed to win in their opening two matches since the 2015/16 season. The fact that Tottenham have such a poor overall record against Manchester United means that record will be severely tested on Saturday. Spurs have won only one of the last nine meetings between these two and have yet to beat them at their shiny new stadium. Tottenham matches were generally high-scoring last season, but new manager Ange Postecoglu will be aware that his defence needs to improve this year. The fact they conceded two against Brentford was not the ideal start.
Manchester United laboured to a narrow 1-0 win over Wolves on Monday night and there were a few worrying signs for manager Erik Ten Hag. The fact Rasmus Højlund is not fit means they still don't have a focal point up front and Mason Mount was largely ineffective in a midfield that was overrun by Wolves. This will be a tougher test for Manchester United, especially when one considers the fact that they had such a poor away record against big teams last season. Andre Onana seems to have fitted in well though and he gives them a different option in goal to what they are used to with his high-quality distribution. 
There have been 34 goals scored in this fixture over the last ten meetings so this is definitely a high scoring match. Not much indicates anything different this time around and in all likeliness both teams would settle for a draw. The last meeting between these two ended 2-2 but Manchester United have won seven of the last ten with Tottenham only winning once. 
---
Manchester City vs Newcastle
Manchester City will surely face a much sterner test this weekend than they did last, when they made easy work of beating newly promoted Burnley 3-0. Since then they also added the European Super Cup to their trophy cabinet, getting the better of Sevilla on Wednesday night. The match went to penalties and the English side eventually triumphed but City will probably need to rotate a few players as some might not be able to play three matches in the space of seven days at this early stage in the season. The defending champions are on a ten-match winning streak in the league at home and do have a good record against Newcastle. That being said, they can expect a tough match here, especially due to how Newcastle performed last week and the fact that City had to play in midweek.
Newcastle ended week 1 at the top of the table following their convincing 5-1 win over Aston Villa and will be in buoyant mood as they head to the Champions. On the flip side, history is definitely not on their side as they have never won a match at the Etihad Stadium, their record of sixteen losses and two draws is something of concern to manager Eddie Howe. They seem to have carried on their good form from last season into this year and will be hoping to break their poor run in Manchester, especially with so many of their top players performing so well.
Newcastle went through preseason undefeated and last tasted defeat thirteen matches ago, back in early March against Arsenal. Manchester City have won seven of the last ten matches with Newcastle's only win in that period coming back in January 2019.
---
Inter vs Monza 
Inter Milan had a strange season last time around, as despite finishing in the top four in the league, only one other team that finished in the top half of the table lost more matches than them. The highlight of their year was definitely making the CL final as well as winning the Coppa Italia. This time around, more will be expected in the league and manager Simone Inzaghi is well aware of this. They are looking to win their 20th league title and will be hoping the changes in their squad will allow them to push the likes of city rivals AC Milan and last year's winners Napoli. Inter have lost some important players from last year, including Marcelo Brozovic and Andre Onana but they have added Marcus Thuram and Marko Arnautovic.
Monza ended last season in 11th place but earned many positive reviews for their performances. Having been promoted that season, they looked comfortable in the top flight and performed better than any other promoted side and they even managed to score more goals than any other promoted side in Serie A history. Monza performed well against Inter last year, winning one match and drawing the other so they will be hopeful of another positive display this time around. 
Inter have not lost in a season opener for the past ten years and this match looks like another opportunity to start the season with three points. The two teams have only played each other three times before in total, with the overall record being exactly equal. 
---
Almeria vs Real Madrid
Almeria's season didn't get off to the start they were hoping for as they lost at home to Rayo Vallecano. Traditionally they are slow starters and have not won any of the last six top flight opening matches. Almeria do not have a good record against this week's opponents Real Madrid, having only won one of the seven league H2H's at their home stadium.
Real Madrid got their season off to a winning start with an easy 2-0 win over Athletic Bilbao last weekend. New star signing Jude Bellingham was on the scoresheet and is already looking like he will be one of the key players this season. Real Madrid were dealt a significant blow when goalkeeper Courtois suffered a season-ending injury but they moved quickly to replace him with Kepa on loan from Chelsea. It remains to be seen how they manage without the focal point of Karim Benzema and they will certainly miss both Courtois and Eder Militao who are both out for the whole season. 
This is a fixture that certainly favours Real Madrid as they have won nine of the last ten meetings between the two teams with the remaining match ending in a draw. Anything other than a win for the visiting team will be a big surprise here.
---
Sunday 20/08
---
West Ham vs Chelsea
West Ham will be somewhat frustrated that they were unable to take all three points from their opening match against Bournemouth last weekend, a late equaliser denying them. They go into this match knowing that it will be a much tougher challenge but a win here will definitely get their fans on side. Despite another good season for the Hammers, including winning a European Cup, some of their fanbase are still not keen on manager David Moyes so the pressure seems to be always on him. Losing captain and talisman Declan Rice is a big blow, but they have replaced him with fellow England international James Ward-Prowse. This is the 121st meeting between these two teams and West Ham have a good record since moving to their new stadium, having won four of the eight meetings. 
Chelsea also began their season with a 1-1 draw last weekend as they battled it out with Liverpool. Much is expected of this Chelsea team in the league this year following their abysmal results last year and they continue to spend huge sums of money on a large number of new players. They remain on a poor run of just one win in their last thirteen matches so new manager Mauricio Pochettino will be desperate for three points here.
West Ham have won three of the last ten whereas Chelsea have five wins and the last meeting was a 1-1 draw last February.
---
Monday 21/08
---
Crystal Palace vs Arsenal
Both these teams registered narrow wins last weekend with Crystal Palace getting their first three points on the road at newly promoted Sheffield United. It was a hard fought win but manager Roy Hodgson will be pleased by much of what he saw. One concern will be the fact that one of his star players Michael Olise is being linked to Chelsea as well as the fact he is currently out injured with a hamstring injury. The fact that their other attacking star, Wilfred Zaha, left the club in the summer means they could find themselves short of goals this season. Crystal Palace are at home for the first time this season and being under the lights on Monday night will surely help ramp up the atmosphere but they will need all the help they can get against this Arsenal team. 
By the end, Arsenal were somewhat hanging on to victory last weekend against Nottingham Forest after a very positive start to the game. The three points was all that mattered though as they look to push Manchester City once again this time round. The loss of Jurrien Timber to long-term injury is without a doubt a big blow but the squad looks well balanced and they should have enough cover. A doubt still remains about an out-and-out goalscorer with the likes of Jesus, Havertz, Nketiah and the wingers all able to chip in but none are likely to challenge the top goalscorers in the league. 
This is usually a hard fought match and Arsenal have only won three of the last ten with Crystal Palace winning two. Last year though, Arsenal definitely got the better of these opponents, winning by an aggregate score of 6-1.
Enjoy!
---