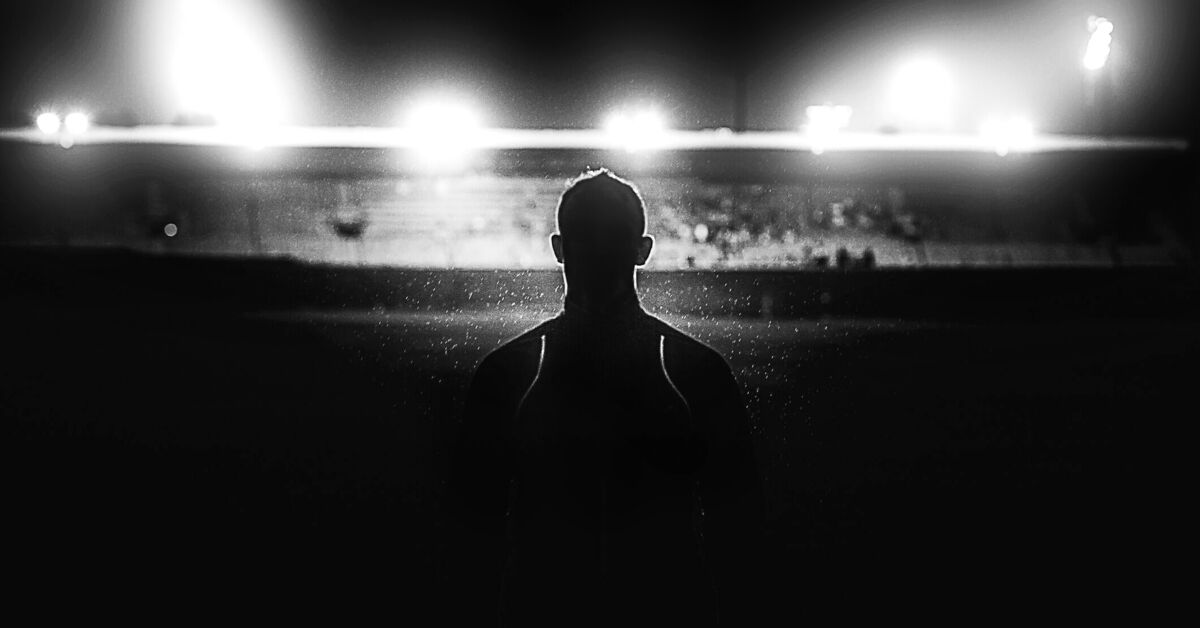 Weekly Football Preview – Week 5
This week is the first international break of the new season, which means we will be taking a break from previewing the domestic leagues and focusing on events on the international stage.
---
Many find this break quite frustrating as we are only a few weeks into the new season, so disrupting it just as it is getting going seems strange to many. However, it has long been this way and these International matches do have to be squeezed in somewhere. The flip side is that club managers get time to work with players who have not been called up to play for their countries and take another look at the state of their squad. 
Matches start on Thursday and carry on until Tuesday of next week with most teams playing two games. This is round 5 of the qualifiers for next summer's big international tournament, with the schedule being completed at round 10 on the 21st of November. That is when we will know the full line up of teams that will be involved in next year's football party in Germany. Furthermore, there are also a large number of friendly matches being played in this international window as well as Under 21 matches. In South America this week will see the first round of Qualification matches for the big one in 2026 also, with defending champions Argentina amongst the teams in action. 
---
---
Thursday Matches
We kick things off on Thursday with the earliest match being played in Kazakhstan at 4 pm. Later in the day, the likes of Denmark, Poland and Serbia are all in action. Two of the better matches of the day take place in the evening as the Netherlands host Greece and France take on Ireland. Both home teams will be expecting three points from these matches but the visitors will be looking to spring a surprise. 
---
Friday's top action
---
Georgia and Spain start things off on Friday with the Spanish confident of returning home with all three points in the bag. They really need a result here as they only have one win out of their two matches so far and are nine points behind runaway leaders Scotland in Group A. Croatia could also do with picking up all three points in their home clash with Latvia and there should be an interesting clash between Slovakia and Portugal in the evening. The visitors top group J but Slovakia are only two points behind them. Three matches are scheduled from South America with Paraguay hosting Peru, Colombia taking on Venezuela and Argentina are home to Ecuador. 
---
Saturday's Highlights
---
Belgium will be expecting an easy three points as they travel to Azerbaijan, as they are hoping to draw level with Austria on ten points at the top of Group F. Sweden play against near neighbours Estonia, Kosovo take on Switzerland and Romania play Israel. Italy are once again struggling to qualify for a major tournament and recently lost their manager Roberto Mancini. A win at North Macedonia will go a long way to alleviating those concerns. Ukraine hosts England at 6 pm in what should be another interesting encounter. The match will be played in Wroclaw in Poland but Ukraine will try to make it as close to a 'home' atmosphere as they possibly can. Germany continue their build up to the tournament with another friendly, this time against Japan and in South America, Brazil host Bolivia and Uruguay take on Chile. 
---
Sunday's Highlights
---
Northern Ireland look out of the running for a place in the tournament and will need three points from their trip to Kazakhstan if they are to have any hope of reviving their campaign. Poland play away to Albania, while Ireland welcome Netherlands to Dublin with both teams desperate for points and, at the same time, Serbia play in Lithuania and Slovenia play against minnows San Marino. 
---
Next week's top matches
---
Monday is a quieter day with only five qualification matches being played. Portugal and Slovakia are home to two of Europe's smaller nations, Luxembourg and Liechtenstein respectively. Iceland host Bosnia & Herzegovina and Latvia welcome Wales to their home stadium. Tuesday is a busier day with nine qualification matches scheduled with the likes of Belgium, Italy, Romania, Spain, Sweden and Switzerland all in action at home. All these teams will be favourites to win their respective matches and take one step closer to the tournament in Germany next June. 
---
07/09 – France vs Ireland
---
France have got their qualification campaign off to a perfect start as they have won all four of their group matches so far. Having come so close to glory in December, there was the worry that there might be some form of hangover but these performances have firmly put that idea to bed. Their combined score in these matches is 9-0 and it looks guaranteed that they have cemented their place in next year's tournament already. Manager Didier Deschamps will be relieved that star player Kylian Mbappe has put another summer of transfer rumours behind him and he now forms part of an all French front three at PSG. This match will be played in Paris and France will be optimistic of continuing on their 11 game unbeaten home run.
Ireland have won only one of their first three matches, against Gibraltar. It will be a tall order for them to win this match, or indeed even to get a point, but manager Stephen Kelly will be hoping to inspire his team to rise to the occasion. Ireland only narrowly lost the last meeting between these two and are known to often be stubborn opposition, with most of their defeats only coming by a one goal margin. Disappointing news for Ireland is that young striker Evan Ferguson has pulled out, a big loss considering his start to the season for Brighton. 
France have won six of the last ten meetings between these two whereas Ireland have triumphed on three occasions. Only two of the last ten meetings have seen three or more goals scored, so this is traditionally a low-scoring contest. 
---
---
08/09 – Argentina vs Ecuador
World Champions Argentina start the defence of the title they won only a few months ago with a home match against Ecuador. The visiting team also made it to last year's tournament and will be optimistic of returning to the finals for the next tournament, especially since South America now have six automatic qualification spots. Manager Lionel Scaloni remains in place and he will be hoping that they can continue on their excellent run. Defeat to Saudi Arabia was their first loss after 36 matches, an unbelievable achievement. Since winning the big one last year, Argentina have won four friendly matches and will be hoping to win their first competitive match since that glorious night in December. Question marks remain about whether Lionel Messi will continue to be available for selection for a sixth championship, but for now he remains in the picture and is a man in form for his new team, Inter Miami. 
Ecuador have reached four of the last six tournaments, so they have a good record in that sense. They are not regarded as one of the elite footballing nations of South America but they make up for that with hard work and determination as well as being well organised. Recent form for Ecuador is not as good as they have won the last three matches but lost the previous two. 
A home win is an easy prediction to make here, a strong squad for Argentina means they should be comfortable winners in this opening match of qualification. Ecuador have only ever beaten Argentina once, in 2015.
---
08/09 – Slovakia vs Portugal
Slovakia have made a very positive start to their qualification campaign, as they are unbeaten in their first four matches with three wins and a draw. These results mean they are looking increasingly likely to make it to their third consecutive European tournament. They are also unbeaten at home in their last five qualifying matches and have four clean sheets in those matches. This match will be a tough ask for Slovakia but one that they will be relishing and they will need a vocal home support to help them overcome this challenge.
Portugal have yet to concede a goal since Roberto Martinez took over the reins of the national side and their four wins so far means they are top of Group J. One more win here will take them one step closer to confirming their place in Germany next year. The 2016 European Champions have tended to find qualification easy in recent times, losing only one of the last nineteen matches and it makes little difference to them whether they play at home or away as their record is just as strong.
Slovakia have never beaten Portugal and the visiting team have won three of the previous four meetings between the two. The visiting team are understandably favourites to pick up another win here but might not have it all their own way on the night.
---
09/09 – Ukraine vs England
Ukraine and England meet again in qualification for a major tournament and the host nation will be hoping for better luck this time around. England got the better of Ukraine earlier this year, a comfortable 2-0 win. Ukraine have only beaten England once, back in 2009 and have only managed to score three goals against them so they will be aware of the task in hand here. The fact that they are not actually playing at home is also a factor against them but they will be hoping for a vocal crowd nonetheless. Last time out they managed a narrow 1-0 win over minnows Malta.
England are making easy work of qualification with maximum points so far and only one goal conceded. Another win here will all but guarantee qualification for next year's tournament and manager Gareth Southgate will be demanding a professional performance to get the job done. There is plenty of competition for places in the England team and squad nowadays, evidenced by the fact that players such as the in-form Raheem Sterling were left out altogether. Harry Kane links up with England for the first time since his move to Germany but the likes of Jack  Grealish, Luke Shaw and Trent Alexander-Arnold are all missing due to injury. 
The odds favour a straightforward England win here but this could be a decent test for the Three Lions so a narrow win is the most likely outcome.
---
09/09 – North Macedonia vs Italy
North Macedonia are having a tough time of it of late and were thrashed 7-0 by England in their last match. Their only points in the group so far have come courtesy of a win over Malta so they will certainly need to up their game for this contest. Qualification is still a possibility but they will need to finish above Italy, so this is the match they need to win.
Italy have recently parted ways with coach Roberto Mancini, who took up an offer to go to Saudi and they will need some new inspiration to return to winning ways. Having missed out on last year's tournament, they are in danger of missing out on another tournament if they are not careful and new manager Luciano Spalletti has a big job on his hands. This is not a vintage Italy squad so he will need to foster a strong bond and focus on hard work and organisation to make a success of what he has at his disposal. 
These two have only met three times in the past with the most significant being last year, when North Macedonia beat Italy in the playoff round for last year's tournament. Italy should keep that result in mind in order to avoid complacency and to focus on getting revenge for that disappointment. 
Enjoy!
---